La Confidential Film Noir Essays For Scholarships
Vol. I (1973)
No. 1 D.H. Lawrence Special Issue
No. 2 Jonas Mekas Interview; Herman Weinberg; Neil Isaacs; Edward Murray
No. 3 Andrew Sarris Interview, Pt. 1; T.J. Ross on Truffaut; James Naremore on Huston
No. 4 Shakespeare on Film I
Vol. II (1974)
No. 1 Sarris Interview, Pt. 2; Eidsvik; Vivian Sobchack, Death in Venice
No. 2 Julian Smith and others on Hawthorne; M. Yacowar on Group Stereotyping; A. Zambrano and others on Dickens
No. 3 Julian Smith on Orson Welles; Edward T. Jones and Irene Atkins on Gatsby
No. 4 Graham Greene Special Issue
Vol. III (1975)
Nos. 1, 2, 4 - OUT OF PRINT
No. 3 T. Sobchack on Genre Film; M. Anderegg on Conrad and Hitchcock
Vol. IV (1976)
No. 1 Billy Wilder Interview; J. Schultheiss on Screenwriters; Giannetti on Zinnemann
No. 2 - OUT OF PRINT
No. 3 Stephen Bowles on The Exorcist and Jaws; Yacowar on Hawks
No. 4  Peter Watkins on Punishment Park; Herman Weinberg "On Style"
[Top] [Order form]
Vol. V (1977)
Nos. 1, 4 - OUT OF PRINT
No. 2 John Schlesinger Interview; Atkinson on Last Tycoon; Gomez on Performance
No. 3 Allen Thiher on "Early Truffaut"; John Snyder on the Spy Story
Vol. VI (1978)
Nos. 1, 2 - OUT OF PRINT
No. 3 Altman and Kopit; Buchan and Hitchcock; Wodehouse; Fitzgerald; West; D.W. Griffith; and Don Siegel
No. 4 Science Fiction Special Issue: Robert Wise Interview; Essays on Star Wars, The Man Who Fell to Earth, Gravity's Rainbow
Vol. VII (1979)
Nos. 1, 2, 3 - OUT OF PRINT
No. 4 Polon Interview-Essay; Deer Hunter; Murnau, Marsha McCreadie on Julia
Vol. VIII (1980)
No. 1 British Directors: Clouds of Glory, Third Man, Schlesinger, Richardson, Anderson
No. 2 European Directors: Truffaut, Bergman, Fellini, Ridley Scott
No. 3 Genre and Theory: J. Telotte on the Horror Film; A. Gordon on Close Encounters; Eberwein on Point of View
No. 4 Brook's Lear; Zeffirelli's Shrew; Woyzeck/ and Kaspar
[Top] [Order form]
Vol. IX (1981)
No. 1 Brechtian Devices in Culloden; Carrie, Daisy Miller, Day of the Locust
No. 2 Thomas Hardy on Film: Tess and Madding Crowd; Decor as Theme in Clockwork Orange; Kazan's Pinky
No. 3 Antonioni's Eclipse; Herzog's Woyzeck; Frank Capra Interview; Two Treatments of The Long- Distance Runner
No. 4 Wise Blood; Providence; Barry Lyndon; Weir on Gallipoli; Streetcar Named Desire; and Oz Revisited
Vol. X (1982)
No. 1 Bruce Kawin on self-consciousness; Proust and Pinter; Unamuno and Bergman; Lewton and Stevenson
No. 2 Ragtime; Cannery Row; French Lieutenant's Woman; René Clair interview; Cocteau; Fellini 
No. 3 Genre Issue, with bibliography; Film and Classical Genre; allegory and science fiction
No. 4 Interviews with Fellini, Syberberg, Rohmer, Leacock, and Manoulian
Vol. XI (1983)
No. 1 Ordinary People; Deer Hunter; H.D., Agee and Crane; Capra and Altman
No. 2 Henry James on Film; Rohmer's Perceval; Alan Sharp Interview; Lubitsch and Wilde; Richardson; Visconti
No. 3 Shakespeare on Film IV
No. 4 British Issue: Roeg, Hudson, Richardson, Hitchcock. Interviews: Peter Watkins and Christopher Miles
Vol. XII (1984)
No. 1 The Shining; Saboteur; Bertolucci; Bergman; Adapting Zola
No. 2 French Cinema: Truffaut, Cocteau, Clair, Duras. Daniel Boulanger Interview. Also: Rohmer and Arrabal
No. 3 Chaplin and Woody Allen; The Glass Key; Crossfire; The Trial; Double Indemnity
No. 4 Dmytryk Interview; French Lieutenant; Wise Blood; Lolita; Monroe as Sex Symbol
[Top] [Order form]
Vol. XIII (1985)
No. 1 E. Ann Kaplan on Hemingway and Hollywood; Morris Beja on Orson Welles; Griffith and Hardy; Doctorow; Cummings; Visconti
No. 2 Bergman, Hawks, Kurosawa, Woody Allen; Shakespeare, Dickens, James M. Cain
No. 3 Genre Issue: Wes Craven on Horror; Comedy (Marx Bros., Zelig); SciFi (Blade Runner)
No. 4 German Cinema: Schlöndorff, Herzog, Wenders, Fassbinder, Lang's Siegfried
Vol. XIV (1986)
No. 1 DeMille's Autobiography; Michael Pursell on "Screenspeak"; Marguerite Duras's Le Navire "Night"; Maya Deren, Imagist; Royal Brown on Vertigo; Thomas Leitch on Secret Agent and Sabotage; Fort Apache, the Bronx; The Black Hole
No. 2 Genre Issue: Texas in the Movies; Ford's Military Trilogy; Blade Runner, The Shining, Raging Bull, et al.
No. 3 Passages to India; H.G. Wells, Science Fiction + Cinema; Fellini's 8 1/2; Gal Young Un
No. 4 Shakespeare, Theatre, Film, and Television; Shaun Sutton Interview; Zeffirelli's Romeo and Juliet; Two Lears; Comedy of Errors; Macbeth; Amadeus
Vol. XV (1987)
No. 1 Marcela Fernandez Violante Interview; Fowles; Conrad; Henry James; Lean's Zhivago; Vonnegut; Bierce; Hitchcock
No. 2The Mission and Robert Bolt; The Fellini World; Herzog's Stroszek Narrative Innovation in Edvard Munch;Bergman's Persona
No. 3 Breaker Morant; The Road Warrior; Eastwich; Rashomon; Kiss of the Spider Woman; Woody Allen's Comic Irony
No. 4 Interview: Stanley Kauffmann; Modern Times; Murder My Sweet; Double Indemnity; Fiction and Film Bibliography
Vol. XVI (1988)
No. 1 The Searchers; Peckinpah's Heroes; Kazan as Auteur; Woody Allen's Purple Rose and Hannah and Her Sisters; The Night of the Hunter
No. 2 The Last Tycoon; Blue Velvet; American Gigolo; The Day of the Locust; The Maltese Falcon; Michael Arlen Interview
No. 3 Narration in French Lieutenant's Woman; Performance in Diva; Autobiography in Bergman; Adaptation ofCyrano de Bergerac; American Friend; Marquise of O; Death in Venice; Towards a Theory of Shakespeare on Film
No. 4 Focus on Vietnam Films and Full Metal Jacket
[Top] [Order form]
Vol. XVII (1989)
No. 1 Horton Foote's Career; J. Telotte on Film Noir; Woody Allen, Chaplin, Hitchcock, Lumet
No. 2  Robbe-Grillet Interview; The Dead, Maurice, Sammy & Rosie; Magic Realism on Film
No. 3 Foreign Cinema: Von Trotta, Herzog, Duvivier, Wertmüller, et al.
No. 4 American Cinema: The Accused, Heaven's Gate, Grapes of Wrath, Sierra Madre, Maltese Falcon
Vol. XVIII (1990)
No. 1Blade Runner Issue
No. 2 Silent Cinema Issue: D.W. Griffith, Fritz Lang, Erich von Stroheim, et al.
No. 3 Cult Issue: Blue Velvet, Casablana Remakes & Fanzines
No. 4 Serialism in Robbe-Grillet; Tin Drum; Berlin Alexanderplatz; Mephisto; Wenders's Truffaut; Tati; Black Identity in Australian Films
Vol. XIX (1991)
No. 1 Drama into Film Issue: Picnic (interview essay), Soldier's Story; Death of a Salesman, Miss Julie, Caberet, Valmont Rednix; Wilde and Lubitsch
No. 2 Comedy/Woody Allen Special; Back to the Future; Joseph Andrews; Chaplin and Brecht
No. 3 American Literature and Film: The Natural, The Color Purple, Cross Creek, Huston's Volcano, Close Encounters, The Big Sleep, Angel Heart
No. 4Empire of the Sun, Daisy Miller, Shop on Main Street, Hitchcock (Psycho and Shadow of a Doubt), Kaufman/Kundera,Dona Flor, Wings of Desire, Chekhov Adapted
Vol. XX (1992)
No. 1 Fitzgerald & the Dream Factory; David Lean; Altman Interview; Scorsese; Heartland; Rashomon; Ontology of the Screenplay; Teenpix
No. 2 Dream Factory II; Jane Eyre Transformed; Buñuel; Wenders; Wadja, et al
No. 3 Special Vietnam Issue
No. 4 Shakespeare Issue
[Top] [Order form]
Vol. XXI (1993)
No. 1 Interviews with Harold Pinter, Clint Eastwood, and Gene Hackman; Mazursky's Tempest; Satanic Verses as Cinematic Narrative; BBC's Henriad; Damon Runyan; Jack Clayton; Jane Eyre
No. 2 Australian Cinema Issue, Edited by Brian McFarlane
No. 3 Roman Noir/Film Noir; Third Man; My Left Foot; Singing Detective; Hud; Himmo, King of Jerusalem
No. 4 Twin Peaks (xerox copies available at $3 each)
Vol. XXII (1994)
No. 1 Wayne Wang interview (Joy Luck Club); Basic Instinct; The Player; Batman Recycled; Buñuel's Wuthering Heights; The Moderns; Cuckoo's Nest; Cabaret; Shadows of Forgotten Ancestors
No. 2 Drama (Streetcar, Long Day's Journey, Steel Magnolias); Shakespeare (Ran, Macbeth, Henry V); Zeffirelli
No. 3 King Lear & Fisher King; Karel Reisz; Sam Fuller; Snake Pit; Stagecoach
No. 4 Wajda Interview; Joan of Paris; Wild River; Jules et Jim; Thousand Pieces of Gold; Buñuel's Bourgeoisie; Daisy Miller;Devil and Daniel Webster
Vol. XXIII (1995)
No. 1 Tom Whalen on Pulp Fiction; Michael Dunne on Wild at Heart; Frank Manchel on The Shining; "Open Narrative" in Robbe-Grillet and Wenders
No. 2 Special Issue: 100 Years of Cinema, with Kevin Brownlow, Charles Musser, Eileen Bowser, Richard Kozarski, Greg Black, et al, Edited by John Tibbetts
No. 3 Bernard Dick on Femmes Fatale; Updike at the Movies; André Bazin on Pagnol; Sanitizing Zola, et al
No. 4 The Restored Films of Buster Keaton; The Crying Game and Hitchcockian Romance; Icon and History in Frances,et al.
Vol. XXIV (1996)
No. 1 Civil Rights & Baby Doll; Spielberg's Purple; Racism in The Letter, et al.
No. 2 The Blacklisted Abraham Polonsky; Scott Simmon on Wyatt Earp; Ronald Librach on Life Lessons; Steven Gale on Maltese Falcon, et al. 
No. 3 Herzog's Woyzeck; Murnau's Nosferatu; Clouzot's Diaboliques; Saura's Carmen
No. 4 Transcultural Translation in Joy Luck; Year of Living Dangerously; Close Encounters; Woody Allen, et al.
[Top] [Order form]
VOL. XXV (1997)
No. 1 Tom Leitch on Forrest Gump; David Lavery on Forrest Gump; Michael Dunne on Scarlet Letter; Charles Maland onChaplin; Tom Whalen on Keaton; Chris Hudgins on Lolita
No. 2 Shakespeare Issue: Branagh's Hamlet; Jarman's Tempest; Loneraine's Richard III; Greenaway's Prospero; et al.
No. 3 Boyle's Trainspotting; Campion's The Piano; Nazi Reality in Ohm Krueger; Stone's Doors; The Bostonians, et al.
No. 4 Genre Horror Show: Barry Grant's Bibliography of Horror; also Val Lewton, David Lynch, Kubrick's The Shining
VOL. XXVI (1998)
No. 1 English Patient; Shadowlands; Ragtime. Western Myth; Unforgiven; SciFi; Blade Runner; Pulp Fiction
No. 2 Godard; Varda; Duras; Jane Campion; Camille Claudel - Biography as Melodrama
No. 3Age of Innocence; Sheltering Sky; Third Man; Dressed to Kill/Blow Out; Jacob's Ladder; Beguiled; Bullets Over Broadway
No. 4 English Patient, Revisted; The Oak; Conrad's Nostromo; Antonioni; René Clément & Lewis Carroll; French Lieutenant's Woman
VOL. XXVII (1999)
No. 1 T. Leitch on the Political Hitchcock; Michael Marsden on Hondo; Sound and the Fury; Filmic Readings of Edith Wharton; Pinter's Last Tycoon; The Usual Suspects; End of the Road; Oprah's Beloved
No. 2 Hitchcock's Women on Hitchcock; Americanization of Bennett's George III; Potter's Orlando; Martha Coolidge Interviewed; Fellini's Casanova; Polanski's Tess; Intertextuality in Shadowlands; Gender in The Cook, The Thief; Pride and Prejudice on A&E
No. 3 Malick's Thin Red Line; Conrad's Secret Agent; Ang Lee's Ride with the Devil; Nuclear Frisson; Kurosawa & Gogol; The Fountainhead; Cyrano as Comedy; Brazilian Cinema
No. 4 Pomo Fargo; L.A. Confidential; Godard; Dos Passos; King's Row; Women's Cinema; etc.
VOL. XXVIII (2000)
No. 1 The Third Man; Herr's Dispatches; Berkeley Square/Sense of the Past; Company of Wolves; Mary Reilly; Weir's Fearless; Mamet's Screenplays; Manchurian Candidate; Cain's Postman; Dinesen Stories
No. 2 Shakespeare on Film 2000
No. 3 Brian McFarlane: "It wasn't like that in the book"; Pasolini's Medea & Edipo Re; Pagnol +Sophocles, Manon +Oedipus; Kieslowski's Three Colors; Truffaut + James, etc.
No. 4 Hitchcock's "Terrible Mothers"; Birds; Psycho; Sabotage; Murnau's Sunrise; Ambersons; Wizard of Oz; Barton Fink;Camp, Parody & The Fantastic
[Top] [Order form]
VOL. XXIX (2001)
No. 1 Alan Parker (3 essays), Terrence Malick, Woody Allen, Gump, "Bitextual Pleasures"
No. 2 Shakespeare Century: Ken Rothwell's Survey of a Century of Scholarship + 9 essays
No. 3 Terence Davies Interview. J. Telotte on Heinlein, Conrad and Kidron, Kubrick and Thackeray, African-American Writers
No. 4 Kubrick Issue
VOL. XXX (2002)
No. 1André Bazin on Literary Adaptation (6 translated reviews); Chekhov's Uncle Vanya; Benigni's Life Is Beautiful; Campion's The Piano; Murnau's Nosferatu; Wenders's Wrong Move
No. 2 Fellowship of the Ring; Critical Response in England to Room at the Top; La Dentellière; Regeneration; Persuasion; The Children of Heaven (Neorealism, Iranian style); Almodóvar's Carne trémula; Dead Man Walking; Cronenberg's Crash;Ohm Krüger; Cabeza de Vaca; Sugar Cane Alley
No. 3 Shakespeare Issue
No. 4 August Wilson Interview; The Heiress; Isabel Archer; Pasolini's version of Canterbury Tales; Fellini and Masina; Coppola's Byronic Dracula; Cruel Intentions; Bulworth; Sunset Boulevard; Ghosts of Mars
VOL. XXXI (2003)
No. 1 Orson Welles's Presence in Stevenson's Jane Eyre; Manhunter; Rodgers and Hammerstein's "Chopsticks" Musicals; Sleepy Hollow (4 essays); Oz's Panther in the Basement; The Hurricane; An Approach to Film Study
No. 2 Theorizing Adaptation, Temporality, and Tense; The Field; The English Patient; La Bête Humaine and Cinécriture;Eréndira; Chinese Cinema: For Fun and The Killer; Alexie's Smoke Signals and The Lone Ranger and Tonto Fistfight in Heaven; Kieslowski's Red and Camus's The Fall; Daniel; Karel Reisz interview
No. 3 Madame Bovary; Metropolitan and Clueless; Mansfield Park (2 essays); The Nightcomers; House of Mirth; The Butcher Boy;Tribute to Dorothy Johnson and Her Cold War-Era Westerns; Howards End; The Sweet Hereafter; Vonnegut andMother Night
No.4 Kauffmann on Shaw; Hitchcock without Hitchcock; Hitchcock and Mamet; Strangers on a Train; Kubrick and Schnitzler; The Great Gatsby (2 essays); Blue Velvet and Postmodern Parody; Brownlow and Winstanley
VOL. XXXII (2004)
No. 1 Opera on Film; The Story of Louis Pasteur and Hurston's Their Eyes Were Watching God; The Cider House Rules;Bringing Out the Dead; The Treasure of the Sierra Madre; Red River; Tarantino's Ultimate Professional; The Day of the Locust; Audrey Rose; Possession
No. 2 Shakespeare Issue
No. 3 Amadeus, The Wings of the Dove, The Passion of Joan of Arc/The Messenger, Blade Runner, The Sent-Down Girl, I racconti di Canterbury, A bout de souffle, Annie Hall, Moby Dick, Dracula, The Passion of Mel Gibson
No. 4 Brian Aldiss interview, Patricia Rozema interview, Hanif Kureishi's films and fiction, La Curee, Last Year at Marienbad, The North China Lover, Oedipus Rex, Nostalghia, How to Make an American Quilt, Editorial by Jim Welsh:  "The Last Word, after 32 Years, 128 Issues, and "Conversations" with Remarkable People
[Top] [Order form]
VOL XXXIII (2005)
No. 1The Third Man and Dracula, Frances, Jon Dos Passos and Bazin, Cinematic Techniques in Modernist Poetry,Spring Silkworm, David Copperfield, Great Expectations, Troy
No. 2 Shakespeare Issue
No. 3 Devil in a Blue Dress and L. A. Confidential, Midnight in the Garden of Good and Evil, Star Trek and Star Wars, Triflesand Legally Blonde, Forbidden Games, Under the Sand, Venice in Film, Review-Essay of Robert Stam volumes on adaptation,, Review of Krin Gabbard's Black Magic
No. 4 
VOL XXXIV (2006)
No. 1 Screen Narratives, Do the Right Thing, Tigerland and We Were Soldiers, Signs, Eyes Wide Shut, SImøne, The Godfather Part III, Scarface and The Great Gatsby, Book Review:  Imagination in Transition:  David Mamet's Move to Film
No. 2 Ran, Throne of Blood,, Shakespearean Offshoots, Ophelia, Hamlet, The Tempest, Scotland, PA, Cinematic Apocalypse in Shakespeare films
No. 3 Interview with Robin Swicord, A Tale of Two Cities, Tess and Jude, Washington Square, Artemisia Gentileschi,Sunday's Children, Dark City, The Stepfather
No. 4 Bazin reviews in translation (Jacques Becker), The Wings of the Dove and The Golden Bowl, "Postmodern Mirrors,"The Rose Tattoo, Max Ophuls adaptations, Les mains d'Orlac, Ashik-Kerib, Hyenas, Bride and Prejudice, Book Review: Engaging Film Criticism
VOL XXXV (2007)
No. 1 Richard Linklater interview, Apocalypse Now Redux, Taboo (Gohatto), The World of Henry Orient, The Claim and The Mayor of Casterbridge, Looney Tunes, Hannibal, Gone with the Wind, Book Review:  Dames in the Driver's Seat:  Rereading Film Noir, Book Review:  1000 Films to Change Your Life
No. 2 The Revenger's Tragedy, King Lear as Western Elegy, King Lear as Melodrama, Radford's The Merchant of Venice, Prospero's Books, Shakespeare and Bataan, Brook's King Lear, "Filmi" Shakespeare, Shakespeare Across Time and Media, Latin American Shakespeares
No. 3 Truffaut Rewrites Hitchcock, Truffaut's Fahrenheit 451, The Last Metro and Uranus, The Railway Children, The Virgin Suicides, Film Noir, Adapting Genesis, Le Rouge et Le Noir, Beowulf, Book Review:  A Theory of Adaptation
No. 4 Liberty Heights, The Matrix Trilogy, The War of the Worlds, The Woman in the Window and Scarlet Street, An Injury to One, Frederick Jackson Turner and John Ford, The Grapes of Wrath, The Shape of Things
VOL XXXVI (2008)
No. 1 Materializing Adaptation Theory, Robin Hood, Ruby in Paradise, Orlando, Pride and Prejudice, The Lover, The Life Aquatic with Steve Zissou and Moby Dick, Powell and Pressburger's A Canterbury Tale, Book Review: Film Adaptation & Its Discontents, Book Review: The Films of Robert Wise
No. 2 Annual Shakespeare Issue.
No. 3 The Hollywood Novel, Fascist Man in Fight Club and Gladiator, Layers of Illusion in Text and Film (An Italian Perspective), Smooth Talk, The Sweet Hereafter, Full Metal Jacket, Book Review:  The Literature/Film Reader and The Cambridge Companion to Literature on Screen, Book Review:  Politics, Desire, and the Hollywood Novel, Book Review: Adapting Henry James to the Screen, Book Review:  Clint Eastwood, Actor and Director
No. 4 Cabeza de Vaca, "The Screenplay, Imagism, and Modern Aesethetics," Tristan and Abismos de Pasión, Le Temps qui reste, Gone to Earth, Adaptation, Roy Andersson and César Vallejo, Book Review:  The World and Its Double:  The Life and Work of Otto Preminger and Otto Preminger:  The Man Who Would Be King
[Top] [Order form]
VOL XXXVII (2009)
No. 1 Huck Finn, Interview with Paul Auster, Auster's films from Smoke to The Book of Illusions, Three Billy Connolly movies, Book Review:  Adaptation:  The Journal of Literature on Screen Studies and Journal of Adaptation in Film and Perfromance, Book Review:  Monstrous Adaptations:  Generic and Thematic Mutations in Horror Film; Book Review: Britain Colonized:  Hollywood's Appropriation of British Literature
No. 2 Annual Shakespeare Issue.
No. 3 The European Road Movie; William Wyler, Gregg Toland, and Lillian Hellman; A Raisin in the Sun; Far from the Madding Crowd; Filming Los Angeles; Joel and Ethan Coens' Neo-Classical Neo-Noirs; Fellini's Casanova; Book Review:  Reclaiming Adat:  Contemporary Malaysian Film and Literature; Book Review:  In/Fidelity:  Essays on Film Adaptation
No. 4 In Cold Blood; Keita!; Notting Hill; The Double Life of Véronique; Huston's The Dead; The Commercial Novelization; Book Review:  Shakespeare and Film:  A Norton Guide; Book Review:  All My Loving? The Films of Tony Palmer
VOL XXXVIII (2010)
No. 1 Interview with Hans-Jürgen Syberberg; The Shape of Things; Jane Eyre in the Postmodern; Interview with Ian McEwan; Fidelity; Ulysses' Gaze and The Weeping Meadow; Book Review:  The Cinematic Jane Austen:  Essays on the Filmic Sensibility of the Novels; Book Review:  Film Sequels:  Theory and Practice from Hollywood to Bollywood; Book Review:  Teaching Literary Theory Using Film Adaptations; Conference Report:  Cormac McCarthy in Warwickshire
No. 2 Uncle Vanya, Marie Antoinette, V for Vendetta, Gogol's "The Overcoat," The Taming of the Shrew, Book Review: Ancient Greece in Film and Popular Culture
No. 3:  Special Issue:  LFA 2009 Conference We Want Roses Too, "The World War II Video Game," "Reinventing the Inhuman," Sweeney Todd, The Diving Bell and the Butterfly, Beckett and Technology, Book Review:  Adaptation in Contemporary Culture:  Textual Infidelities, Book Review:  No Country for Old Men:  From Novel to Film  
No. 4 Oliver Twist, Interview:  Tom Perotta, Chickie, Bram Stoker's Dracula, Hiroshima mon amour, Book Review:  African Film and Literature:  Adapting Violence to the Screen, Book Review:  Redefining Adaptation Studies, Book Review:  The Pedagogy of Adaptation, Book Review:  Some Like It Wilder:  The Life and Controversial Films of Billy Wilder
VOL XXXIX (2011)
No. 1 Holly Black interview, Mike Leigh interview, Daniel Woodrell interview, Peter Brook's King Lear, Four Versions of The Maltese Falcon, Book Review:  English Filming, English Writing; Book Review:  History Goes to the Movies:  Studying History on Film; Book Review:  Adaptation in Contemporary Culture:  Textual Infidelities; Beyond Adaptation:  Essays on Radical Transformations of Original Works; Adaptation Studies:  New Approaches; Screen Adaptation:  Impure Cinema
No. 2 Fodor's Hamlet, Greenaway's Prospero's Books and The Tulse Luper Suitcases, Hickox's Theatre of Blood, Branagh'sHamlet, Temple's The Filth and the Fury, Welles's Macbeth
No. 3 "Hitchcock's Terrorists," Mamet's Screenplays, Forbidden Games, "Experimental Adaptation Studies," How It Feels to Be Run Over, American Psycho, Book Review:  Cinema in an Age of Terror:  North Africa, Victimization, and Colonial History, "Kenneth Sprague Rothwell:  A Remembrance and Valediction"
No. 4 "A Salute to Thomas Erskine," "Dr. Thomas Leonard Erskine Remembered," Borom Sarret, Green Eyes, The Line of Beauty, The Name of the Rose, Masterpiece Theatre, Book Review:  Roll Away the Reel World:  James Joyce and Cinema, Book Review:  Film Adaptation in the Hollywood Studio Era and Adapted for the Screen:  The Cultural Politics of Chinese Fiction and Film
VOL XL (2012)
No. 1 F for Fake, Wuthering Heights, Pride and Prejudice, Semiotics of Poetry and Film, British Wartime Documentary Realism, Book Review:  True to the Spirit:  Film Adaptation and the Question of Fidelity, Book Review:  The Adaptation Industry:  The Cultural Economy of Literary Adaptation
No. 2 Picnic at Hanging Rock, My Neighbor Totoro, Lucie Aubrac, Lost in Austen, Doestoevsky and Woody Allen, Book Review:  Viewing African Cinema in the Twenty-first Century:  Art Films and the Nollywood Video Revolution, Book Review:  Welcome to the Suck:  Narrating the American Soldier's Experience in Iraq
No. 3 Alexander Nevsky and Paradise Lost, The Wrestler, "Sherlockian Simulacra," Slumdog Millionaire, The Heart of the Matter, Book Review:  Filming the Middle Ages, Book Review: Fatalism in American Film Noir:  Some Cinematic Philosophy and Out of the Shadows:  Expanding the Canon of Classic Film Noir
No. 4 Metropolis, Imitation of Life, Lawrence of Arabia,  Orphée, El invierno en Lisboa, Book Review:  Jane Austen's Pride and Prejudice:  The Relationship Between Text and Film (Screen Adaptations series), Book Review:  Heritage Film Audiences:  Period Films and Contemporary Audiences in the UK and Modes of Spectating
VOL XLI (2013)
No. 1 No Country for Old Men, Dead End, "Conrad, Welles, and Narrative Form," Doctor Faustus, Book Review:  Scripting Hitchcock:  Psycho, The Birds, Marnie, Book Review:  Translation, Adaptation, and Transformation, Book Review: Analyzing Literature-to-Film Adaptations:  A Novelists Exploration and Guide
No. 2 The Tempest, Hamlet, Macbeth, Anonymous, "Radical Reflexivity in Cinematic Adaptation," Book Review:  Hitchcock at the Source:  The Auteur as Adaptor, Book Review:  A Theory of Adaptation, Book Review:  Welsh Mythology and Folklore in Popular Culture, Book Review:  Hideous Progeny:  Disability, Eugenics, and Classic Horror Cinema
No. 3 "Rematerializing Adaptation Theory," My Own Private Idaho, The Fall of the House of Usher, Les Liaisons dangereusesand Untold Scandal, Coma, Book Review: Adapting Poe:  Re-Imaginings in Popular Culture, Book Review:  Pockets of Change:  Adaptation and Cultural Transition; Book Review:  Figureing the Past:  Period Film and the Mannerist Aestheticand Heritage Film:  Nation, Genre, and Representation
No. 4 Blake's "Jerusalem", Silent Hill, Despair, Adventures of Huckleberry Finn, Book Review: Body Double: The Author Incarnate in the Cinema, Book Review: A Companion to Literature, Film, and Adaptation, Book Review: Nightmare Alley: Film Noir and the American Dream
VOL XLII (2014)
No. 1 Tributes to Jim Welsh, Derek Jarman, Woody Allen, Dinner at Eight, All About My Mother, Book Review: Media Franchising: Creative License and Collaboration in the Culture Industries, Book Review: The Men Who Knew Too Much: Henry James and Alfred Hitchcock, Book Review: Adaptation Studies: New Challenges, New Directions
No. 210 Things I Hate About You and The Taming of the Shrew, Coriolanus, Shakespeare in Love and Anonymous, Romeo and Juliet and Cold Case, Strange Brew, Almereyda's Hamlet, Book Review: Shakespeare and the Cleopatra/Caesar Intertext: Sequel, Conflation, Remake, Book Review: The Adaptation of History: Essays on Ways of Telling the Past
No. 3Smith Brothers Interview (Winter in the Blood), 99 Francs, Lolita, Fight Club, La Noire de..., Book Review: The Private Eye: Detectives in the Movies, Book Review: Fairy Tales Transformed? Twenty-First-Century Adaptations and the Politics of Wonder
No. 4 "Rethinking Formal-Cultural and Textual-Cultural Divides in Adaptation Studies," The Cry of the Children, The Namesakes, Private Fears in Public Places, The Curious Case of Benjamin Button, Book Review: Cultural Afterlives and Screen Adaptations of Classic Literature: Wuthering Heights and Company

VOL XLIII (2015)
No. 1Psycho, Jane Eyre,There Will Be Blood, Eddie and the Cruisers, "Adaptation Policy: Film Policy and Adaptations in Flanders," Book Review:  Descriptive Adaptation Studies: Epistemelogical and Methodological Issues, Book Review:  Jane Campion and Adaptation: Angels, Demons and Unsettling Voices
No. 2 Coriolanus, Othello, Huapango, The Tempest, Richard III 
No. 3 Philomena, The Blank Wall, Blue Jasmine, Institute Benjamenta, "The Bride and Her Afterlife: Female Frankenstein Monsters on Page and Screen," Book Review: Adaptation Studies and Learning: New Frontiers, Book Review: Dashiell Hammett and the Movies
No. 4 Midnight's Children, The Proust Screenplay, Orlando, A Clockwork Orange, The Manchurian Candidate, Book Review: Adaptation Theory and Criticism: Postmodern Literature and Cinema in the USA
VOL XLIV (2016)
No. 1 "Paging Inspector Callahan: The Novel Adventures of Dirty Harry," Vertigo, Snow White, A Double Life, Pygmalion, Book Review: Gangsters and G-Men on Screen: Crime Cinema Then and Now," Book Review: Adaptations in the Sound Era 1927-37 
No. 2 Chimes at Midnight, Romeo + Juliet, The Great Gatsby, The Long Goodbye, Othello, Book Review: OuterSpeares: Shakespeare, Intermedia, and the Limits of Adaptation

[Top]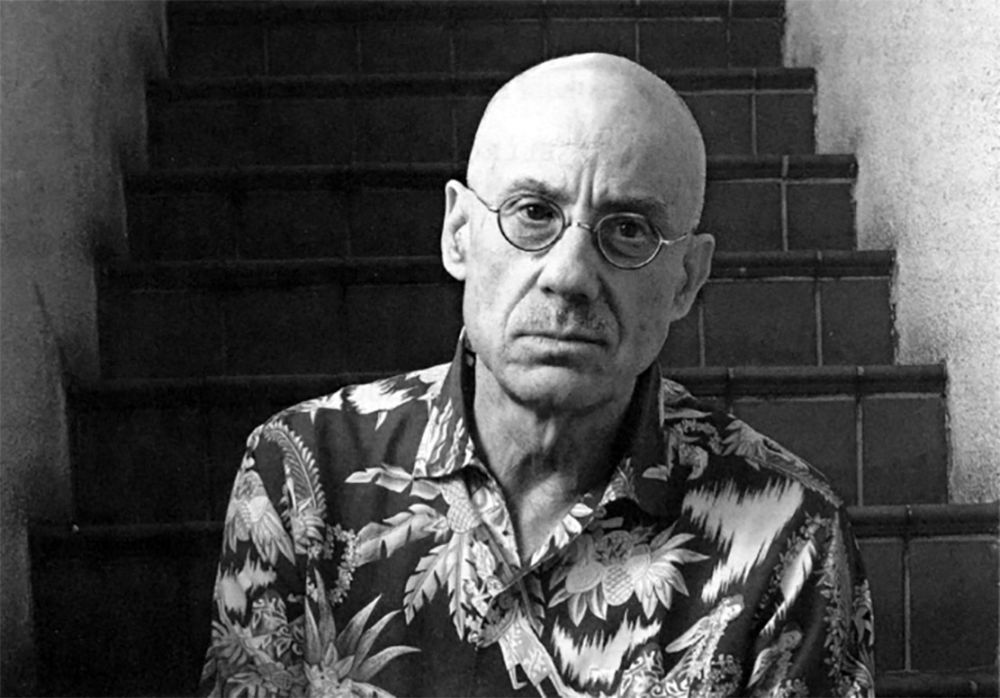 Ellroy in 2008.
Reading James Ellroy's novels, it's tempting to imagine the sixty-one-year-old author as a hyperactive, shotgun-toting, trash-talking connoisseur of crime, women, and American history, the kind of guy who pals around with homicide detectives and wears fedoras and bespoke suits. This portrait, as it turns out, is entirely accurate—except for the attire. These days he favors ivy caps and Hawaiian shirts.
The interview was conducted over the course of a week last spring at his Los Angeles apartment, in a thirties art-deco building where Mae West and Ava Gardner once lived. ("You've reached Ellroy's pad," he says on his answering machine, in the groovy voice of a late-night-radio DJ. When he rented an apartment in Carroll Gardens last winter, the message was: "This is Ellroy's swinging Brooklyn pad.") His apartment could double as a film-noir set: dark red walls, heavy shades, dim yellow lights, plush leather furniture. There are posters for the movie adaptations of L.A. Confidential and The Black Dahlia. Two massive dark mahogany bookshelves frame the entrance to his living room. The bookshelves are full. Every single book is by James Ellroy.
Ellroy is a hulking presence. He is six foot three, with strong eyes and a tall, gruff face that reflexively composes itself into a frown. He does not walk so much as stomp. During rare pauses in conversation he makes deep guttural noises to fill the silence. His tone is relentlessly jocular, conspiratorial, wisecracking. He screams with laughter. Often he sounds like one of the characters from his novels about fifties-era LA: he has a gas or a blast, he vibes women, he digs it. Someone who doesn't know the score is a dipshit or, worse, a geek. There is always a grin hidden behind his most brazen performances.
We spoke for several hours each afternoon, the sunlight disrupting the darkness of the living room in thin horizontal bars. Ellroy usually nursed his trademark drink, a quadruple espresso on the rocks, and when he got particularly animated he would pitch his torso forward, as if he were about to jump across the table; at other times he'd stand up to full height, blocking out the sun.
When we weren't in the apartment, we drove around the city. He showed me the houses where the attractive girls in his high school had lived. As a teenager he would peep through their windows, and if the girls weren't home, he'd break in and look for drugs, alcohol, panties. He still remembers each house's weak spot, the back door left ajar or the window with the faulty latch.
Ellroy is a charismatic public speaker and rarely turns down an invitation. That week he had two engagements. He exhorted a class of aspiring screenwriters to quit smoking, get rid of their tattoos and piercings, and always address their elders as Mr. or Mrs. "Do this, and people will say to themselves, This kid knows his shit and understands that there is a social contract." At the LA Police Academy in Griffith Park, he emceed a ceremony in which academic scholarships were awarded to children of police officers. On the way out he tried to buy a Depression-era shotgun from a display case in the LAPD weapons supply store, but was politely informed by a clerk that it was not for sale.
There were also less formal engagements. He talked to women—on the phone, in restaurants, in his apartment. Late one night he drove to the house of his girlfriend. The lights were on: the woman, her husband, and their children were inside. Ellroy opened the window of the car and proceeded to bay like a dog. He drove around the block and howled again. Then he did it a third time. The girlfriend called him the next day, laughing. Apparently he bayed at her several times a month. They had a unique arrangement.
He is now at work on a memoir that links his obsessive skirt-chasing to the main biographical fact about his life, the murder of his mother, Jean Hilliker, when he was ten years old. The killer was never found. The crime, and Ellroy's reinvestigation of it some forty years later, inspired his first memoir, My Dark Places, which was praised as much for its formal innovation as for its shocking subject matter. But his mother is present, to a varying degree, in most of his novels. This is especially true of The Black Dahlia, his fictional retelling of the investigation into the rape and murder of Elizabeth Short, a young woman whose gruesome death in 1947 transfixed the public and became the stuff of local myth. Like Jean Hilliker, Short was a beautiful, hard-living woman who had moved to LA to escape a difficult past. And like Hilliker's, her case was never solved—though in his fictional version of events, Ellroy finds the killer.
The Black Dahlia, The Big Nowhere, L.A. Confidential, and White Jazz make up the LA Quartet—a series of novels that won Ellroy a massive readership and critical praise for his manipulation of genre conventions, his unsympathetic depiction of Los Angeles in the fifties, and his manic, staccato, hard-nosed prose, about which Elmore Leonard said, "reading it aloud could shatter your wine glasses." Ellroy next began work on an even more ambitious project, the Underworld USA Trilogy. American Tabloid, The Cold Six Thousand, and Blood's a Rover map a secret history of America from the JFK assassination to Watergate through the intersecting stories of government agents, snitches, mobsters, ideological zealots, movie stars, and national politicians. In these books Ellroy refined a style that is all his own, incorporating elements of street slang, FBI officialese, and Hollywood gossip-rag shorthand. The Ellroy sentence is jumpy, overcaffeinated, spring-loaded—always ready to pounce.
Before I could ask my first question, Ellroy cut me off with two of his own: "I'm the greatest crime writer ever, right? Is there anyone better than me?" But as the week went on, and we pressed past the shtick and the riffs, he grew more reflective. He leaned back in his chair, and spoke more slowly. One afternoon he even went to his bedroom, shut the blinds, and took a nap.
INTERVIEWER
You were away from Los Angeles for twenty-five years. Why'd you come back?
JAMES ELLROY
One reason: Cherchez la femme. I chased women to suburban New York, suburban Connecticut, Kansas City, Carmel, and San Francisco. But I ran out of places, and I ran out of women, so I ended up back here.
INTERVIEWER
Did you miss the city?
ELLROY
While I was away, the Los Angeles of my past accreted in my mind, developing its own power. Early on in my career I believed that in order to write about LA, I had to stay out of it entirely. But when I moved back, I realized that LA then lives in my blood. LA now does not.
INTERVIEWER
What's wrong with LA now?
ELLROY
I fear the sloth, the disorder, and the moral depravity. It makes me want to hole up in my pad for days on end.
INTERVIEWER
And what about the LA of the fifties has a hold on you?
ELLROY
A lot of it is simple biography. I lived here, so I was obsessed with my immediate environment. I am from Los Angeles truly, immutably. It's the first thing you get in any author's note: James Ellroy was born in Los Angeles in 1948. I was hatched in the film-noir epicenter, at the height of the film-noir era. My parents and I lived near Hollywood. My father and mother had a tenuous connection to the film business. They were both uncommonly good-looking, which may be a hallmark of LA arrivistes, and they were of that generation of migrants who came because they were very poor and LA was a beautiful place.
I grew up in a different world, a different America. You didn't have to make a lot of dough to keep a roof over your head. There was a calmness that I recall too. I learned to amuse myself. I liked to read. I liked to look out the window.
It's rare for me to speak about LA epigrammatically. I don't view it as a strange place, I don't view it as a hot-pot of multiculturalism or weird sexuality. I have never studied it formally. There are big swathes of LA that I don't even know my way around today. I'm not quite sure how you get to Torrance, Hermosa Beach, Long Beach. I don't know LA on a valid historical level at all. But I have assimilated it in a deeper way. I had lived here for so long that when it became time to exploit my memory of the distant past, it was easy.
Whatever power my books have derives from the fact that they are utterly steeped in the eras that I describe. LA of that period is mine and nobody else's. If you wrote about this period before me, I have taken it away from you.
INTERVIEWER
What did your parents do?
ELLROY
My mother was a registered nurse. She worked a lot. At one point she had a job at a Jewish nursing home where movie stars brought their aging parents. She was fluent in German, and when the patients spoke about her in Yiddish, behind her back, she could understand them. She was a big reader of historical novels, and she was always listening to one specific Brahms piano concerto—I remember a blue RCA Victor record.
I have more memories of my dad. He was a dipshit studio gofer, a big handsome guy, a scratch golfer. He worked for a schlock producer named Sam Stiefel.
He was always snoozing on the couch, like Dagwood Bumstead. He was a lazy motherfucker. God bless him. He was always working on some kind of get-rich-quick scheme. This is what my dad was like: I'd say, Hey, Dad, we studied penguins today in school. He'd say, Yeah? I'm a penguin fucker from way back. Dad, I saw a giraffe at the zoo today. Yeah? I'm a giraffe fucker from way back. That's my dad. My dad was a giraffe fucker.
He said to me once, I fucked Rita Hayworth. He said that he once introduced me to Hayworth at the Tail O' the Pup, circa 1950. I would have been two years old at the time, but I don't recall it. He said I spilled grape juice all over her. I never believed that he had worked for Hayworth, but after his death I saw his name in a Hayworth biography. Sure enough, for a period of time, he was her business manager.
INTERVIEWER
You have said you dislike profanity, but you use it a lot.
ELLROY
I learned it from my father. He was raucous, profane, and freewheeling. I say fuck routinely—my generation is the first generation to say the word routinely, across gender lines. I love slang. I love hipster patois, racial invective, alliteration, argot of all kinds.
INTERVIEWER
What was your childhood like before your mother's death?
ELLROY
I don't remember a single amicable moment between my parents other than this: my mother passing steaks out the kitchen window to my father so that he could put them on a barbecue.
I had my mother's number. I understood that she was maudlin, effusive, and enraged—the degree depending on how much booze she had in her system. I also understood that she had my father's number—that he was lazy and cowardly.
There was always something incongruous about them. Early on, I was aware of the seventeen-year age gap. When I knew her, my mother was a very good-looking redhead in her early forties. My father was a sun-ravaged, hard-smoking, hard-living guy. He looked significantly older at sixty than I do now. Everybody thought he was my granddad. He wore clothes that were thirty years out of style. I remember that he had a gold Omega wristwatch that he loved. We were broke, and then all of a sudden, one day, the watch wasn't there. That broke my heart.